Best of the Web #2
It's back for 2nd week. Even though we're all out filming at the moment (thank you timed publishing posts). Isn't technology wonderful, well as it happens a lot of this weeks links are pretty technology focused. Lots of geeky joke abound, but don't fret! You're on the internet reading this blog, you're probably a bit of a geek 😉
Anyway, enjoy.
Mario themed wedding invites
I love weddings and I'm a massive nerd so obviously I'm going to think that these are totally awesome. I've seen a lot of creative and fun stuff that people do for weddings such as comic book style invites and zombie attack engagement photos but this, for me, takes the cake. For source, click here.
Closed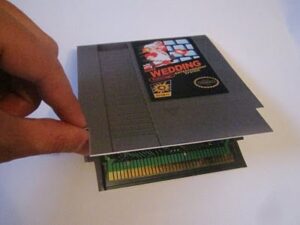 Open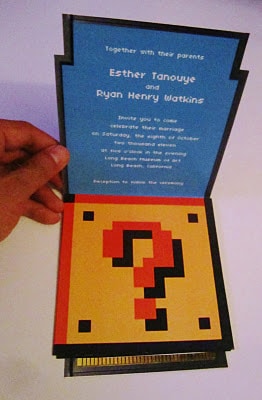 Dubstep dancing #1
http://vimeo.com/30344303
A new young genre is just making its way into the mainstream and music directors and dancers don't quite know what to do with it yet. This video popped up in my Vimeo feed and I was suitably impressed by this guys take on it. Using twixtor'd slow motion at just the right points really adds to the energy of the video.
Dubstep dancing #2
http://www.youtube.com/watch?v=LXO-jKksQkM&feature=player_embedded&
Another dub step video this time focusing more on the dancing side of it (given that it's all done in front of one static camera). The way this guy moves is incredible.
My Blackberrys frozen!
http://www.youtube.com/watch?v=kAG39jKi0lI&feature=player_embedded&
Genius sketch from the BBC, even though it came out nearly a year ago now it's still relevant. Blackberry's email service went completely dead this week for 2-3 days affecting Blackberry owners the world over.
GLaDOSiri
http://www.youtube.com/watch?v=aTg00wIijNY&feature=player_embedded
Anyone familiar with the Portal video games will love this video showing what could happen if the new iPhones voice controlled AI was the infamous GLaDOS, the test loving, homicidal, cake lying, AI.
Table 7 – Short film
http://vimeo.com/19237917
A great short film about a couple whose relationships on the rocks whilst they eat in a restaurant. There is an amazing twist at the end.
Siri says some weird things
http://thisismynext.com/2011/10/12/siri-weird-things-iphone-4s/
Another Siri related post but this ones got actual Siri quotes some of which are pretty funny. Which is awesome, considering the program is still in Beta.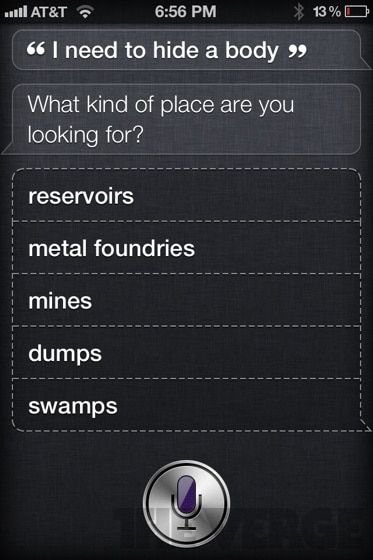 Javier Bardem for next Bond villain
http://www.totalfilm.com/news/javier-bardem-confirms-he-ll-be-a-bond-villain
In rather excellent news the brilliant Javier Bardem who played the completely terrifying Anton Chigurgh in 2007's No Country For Old Men has signed on to play opposite Daniel Craig as the villain in the next James Bond film. Really hope he brings back a similar kind of character for it.