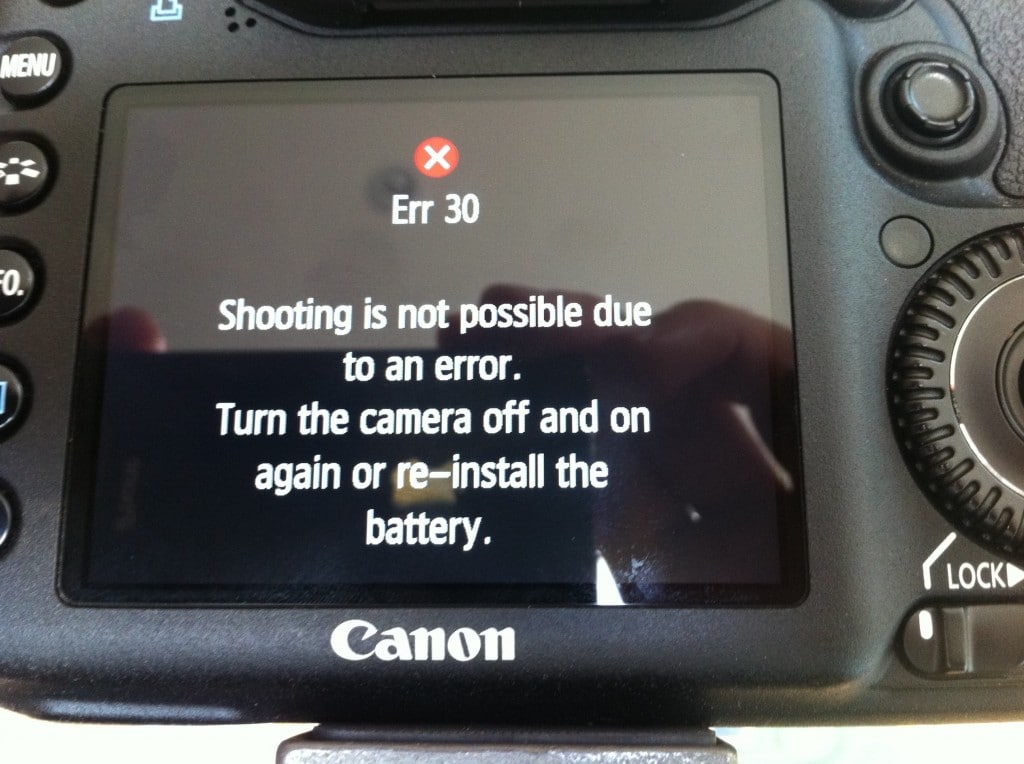 The dreaded Err 30.
On a shoot recently, after checking the camera in the morning and all being fine, arrived powered up to get this message.
Unfortunately there is nothing that you can do to get rid of it. You have to send the camera back to Canon. When I did this, they were not very helpful at all, and were actually very rude to me on the phone. It took about 2 weeks, but they did fix the problem.
I have since found out that about 1 in every 1000 units has this this error. That is not good Mr Canon!
This is why we always insist on having a spare camera.