We've been hearing about all the positive things about Adobe Production Premium CS6 for weeks now but we've finally decided to take the plunge after a lot testing with the trial versions we downloaded and we have to say, we are very impressed with it. Of all the current NLE's Premiere Pro is probably our favourite right now due to it's uncanny ability to play and edit footage from all sorts of camera natively thanks to all the pre-installed codecs. We dropped footage from DSLRs, the C300 and some stuff from the EX3 and it all played just fine without any need to convert the footage before hand like you'd need to do in FCP7. It's three way colour corrector has also been vastly improved and looks very similar to how FCP7s did only with more features.
It's integration with After Effects has also been looked at and it's brilliant. You can send timelines to After Effects, make your changes and see the changes update in your Premiere Pro timeline in real time and still be able to play the footage without having to render. Changes like these are going to make editing take a lot less time which means video production companies like ourselves will be able to take on a more projects at any one time.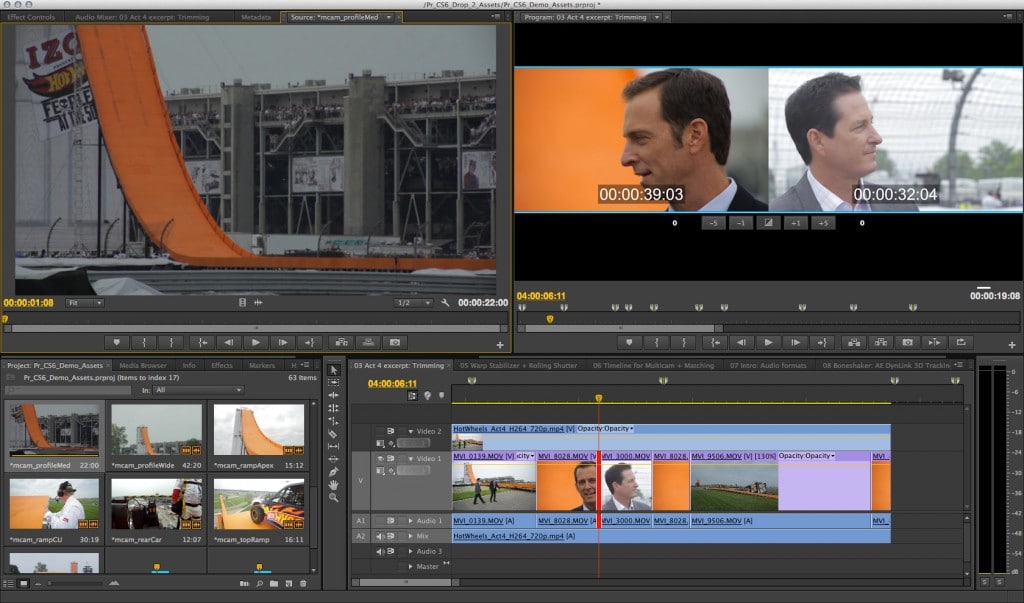 After Effects itself has had some fairly major additions. The new 3D track which as you may be able to guess can track objects in 3D space and apply text and shape layers to it. It's fast, accurate and pretty awesome. There's also the ability to create 3D shapes thanks to the new Ray Traced 3D effect.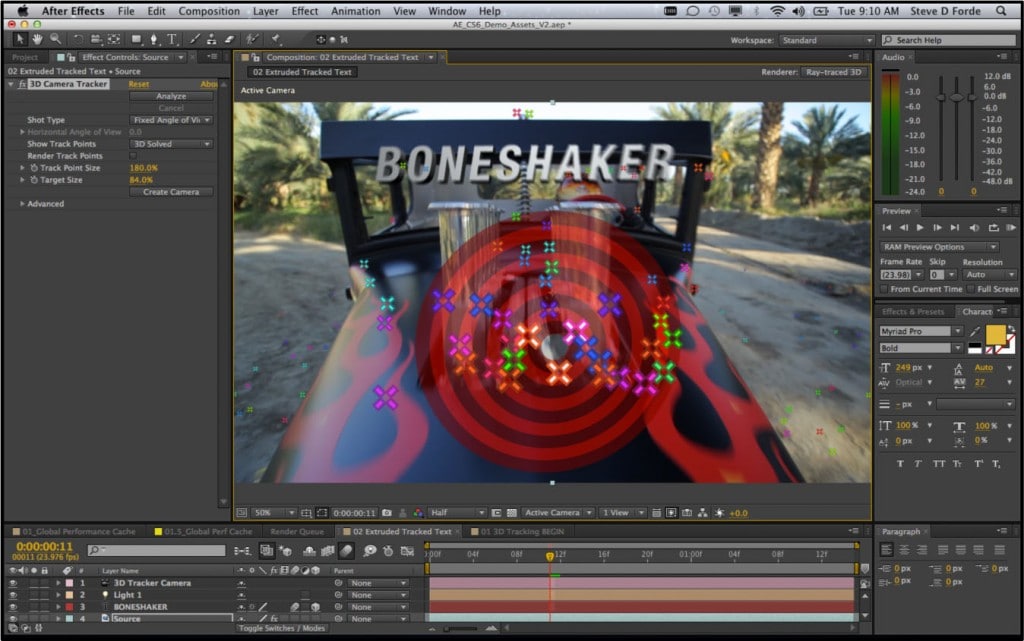 We've had a little play with the two new guys to the package Prelude and Speedgrade and they seem like great bits of kit although a bit unintuitive so will need a bit of getting used to but am excited to learn how to edit with this cools bits of software.
Early days yet, and we're yet to use Premiere for a whole project but we're a bit excited to.