Have you considered the importance of a video marketing strategy to enhance your brand, or fuel your rebrand? 
How Wimbledon used Video to Enhance their Rebrand
Back in 2019 the iconic Wimbledon brand had a refresh, and shifted into the twenty first century.
Wimbledon incorporated a new brand video into their rebrand strategy. So, how does video enhance your branding and why, when you do rebrand, is it so important to have video as part of your rebrand strategy?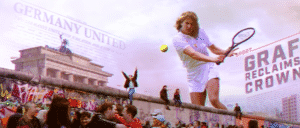 What Do Tennis and Marketing Have In Common?
On the face of it, you may think not a lot! But you're mistaken.
For both tennis and marketing, strategy is key.
All too often companies push out content across digital and traditional channels, without a clear content marketing strategy that fits into their wider marketing activities.
Benefits of Video in Branding and Rebranding
Video is such a versatile tool…
You can use video or moving image (which includes animation and virtual reality) to achieve a plethora of objectives from marketing, communications, and branding. Though, to be effective you must construct a video marketing strategy to measure its success. A brand video is your one stop shop to sell your brand personality. This is your chance to convey who you are, your values and ethics, and how you want to be perceived by potential customers. 
How do you do it?
Make a racquet! Pun definitely intended. When you're creating your brand (or rebranding), you're going to want to shout about it! Video and moving image is the perfect way to reach a large audience through engaging content.
87% of video marketers reported that video gives them a positive ROI (Hubspot, 2021)
Video is a great resource for lead generation. 84% of video marketers say video has been effective for generating leads (Hubspot, 2021)
Importantly, 94% of marketers agree that videos have helped increase user understanding of their product or service (Hubspot, 2021).

 

Video is more accessible than text. Visuals are processed 60,000 times faster than text.

 

Video can be watched in time sensitive scenarios – videos can convey lots of information through symbolism.

 
Wimbledon Rebrand – What Did They Do?
Wimbledon's rebrand was rooted in their desire to shift the perception that tennis was an exclusive sport and that it was reserved only for the well-to-do.
To show that they're not reigning from their ivory towers, they commissioned a video called The Story Continues. This video is the main showcase of their rebrand, and takes the viewer on a journey throughout history, highlighting headlines from Wimbledon's own history as well as headlines from the global news at the time.
Bringing a brand that's over 150 years old into the 21st Century
Wimbledon recognised how they could leverage their brand through social media… though this presented a difficulty in being tied to an incredibly traditional heritage. Alexandra Willis, AELTC's Head of Communications, told Marketing Week that there was a significant mismatch between tone of voice in their formal publications and on social media.
Interestingly, to overcome this and be seen as a brand for all, the rebrand focused on changing Wimbledon's tone of voice.
Wimbledon's rebrand occurred over all platforms and channels of communication. This included a new booking system, brochures, tickets, guides, and of course the video.
The Story Continues…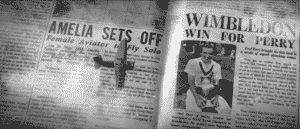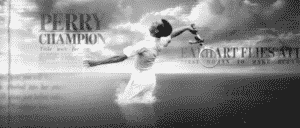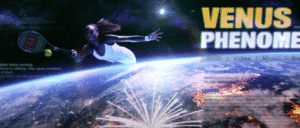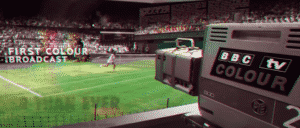 Images from The Story Continues
This video was the main part of a larger campaign, which saw changes to language and branding on both digital and print channels. In doing so, Wimbledon aligned all of its consumer touchpoints under one homogenous umbrella of branding.
The brand introduced a more relaxed tone of voice in formal publications so to match their tone of voice on social media. Those of you with eagle eyes might've also noticed that updated tickets, brochures, and website also accompanied the rebrand. 
It's well known that stories are one of the most effective ways to achieve the above. What better way to talk about your brand then tell people about its history…
Embedded amongst Wimbledon's own headline triumphs are significant events from world history, too. The newspaper headlines pay homage to Wimbledon's significance as a brand that is rooted in rich history. But now, the brand is lunging forward into the 21st century with truly engaging and captivating content marketing.
For the film, they took a multimedia approach, blending live action with animation and using news headlines and other visual effects.
---
Check out our Wimbledon inspired animation
here,
(don't forget to follow us to see more creative posts!)