The Power of Video Production
Three weeks ago we replaced the video on our homepage with a newer better one. The new video had a call to action on the screen shot "watch our showreel" and a play button (view it here)
I've just logged in to check how the new video is performing compared to the old homepage. I am quite literally amazed at what has happened with our bounce rate. The above graph is of our bounce rate over the past 6 weeks or so. The new video was added on the 7th of September, right when the bounce rate dropped from an average of about 40% to about 3%, that is crazy!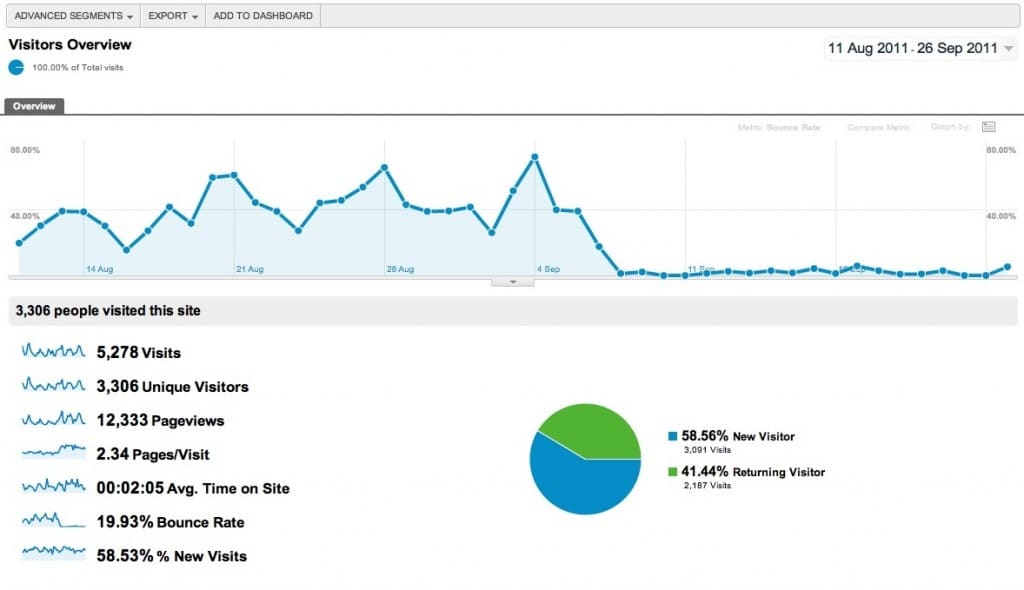 How video helps bounce rates
This really shows how videos can help decrease your bounce rates. The right video in the right place can be all that is needed to keep visitors on your website for longer!
Contact us today to find out what video production could work on your website