Liquona created a stunning charity video on behalf of British Airways' charity: Flying Start. This  short film was shown on every international British Airways flight from October 2012.  We captured the work that their charity undertakes in partnership with Comic Relief.  In just under six months, this charity video had helped to raise over £4 million!
Spare Change for Flying Start
The brief? To create a video that encouraged passengers to donate while on board a British Airways flight. So, we flew to Ghana to shoot a 1 minute film, aimed at encouraging passengers to donate their spare change in-flight.
This was a super exciting charity video, that we're really proud of.
Flying Start's film had many specific requirements compared to other videos or animations we'd otherwise produce. We needed to ensure that:
The charity video could be played across the BA fleet (primarily on an American tape based format)
The charity video was sized to the shape of the screens on the headrests!
Unfortunately, we couldn't actually film the BA crew on our flight to Ghana! So, we got exclusive access to an aircraft which was undergoing maintenance in Terminal 5. Excitingly, the aircraft had no electrical power and so our lighting was battery powered. The headrest screen, which was blank, had the video added to it by our editors post production.
Watch Our film:
Some behind the scenes photos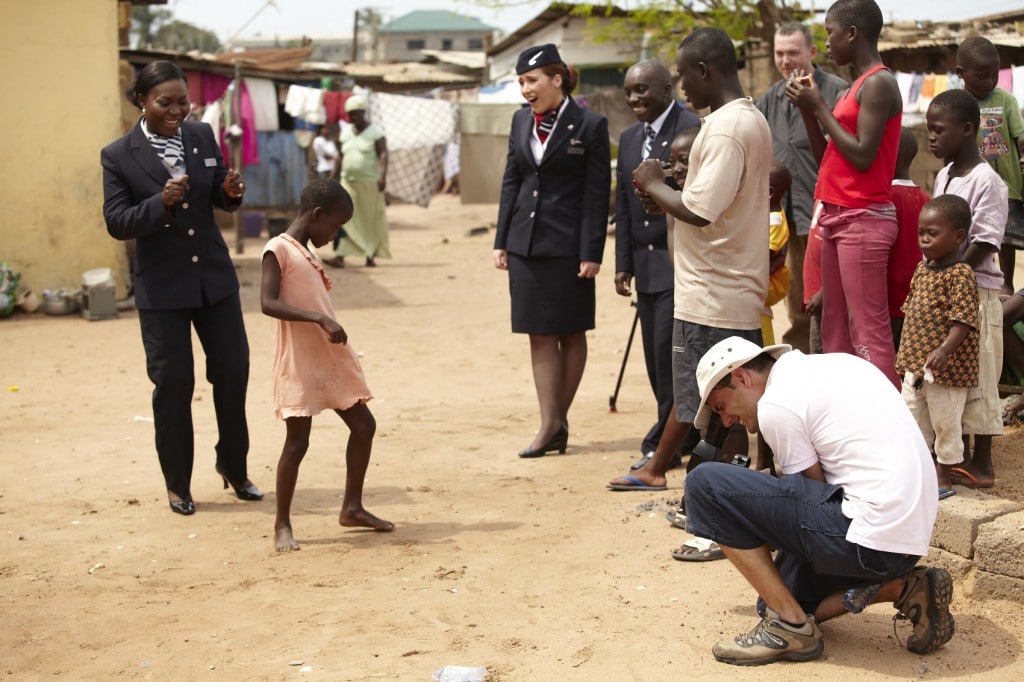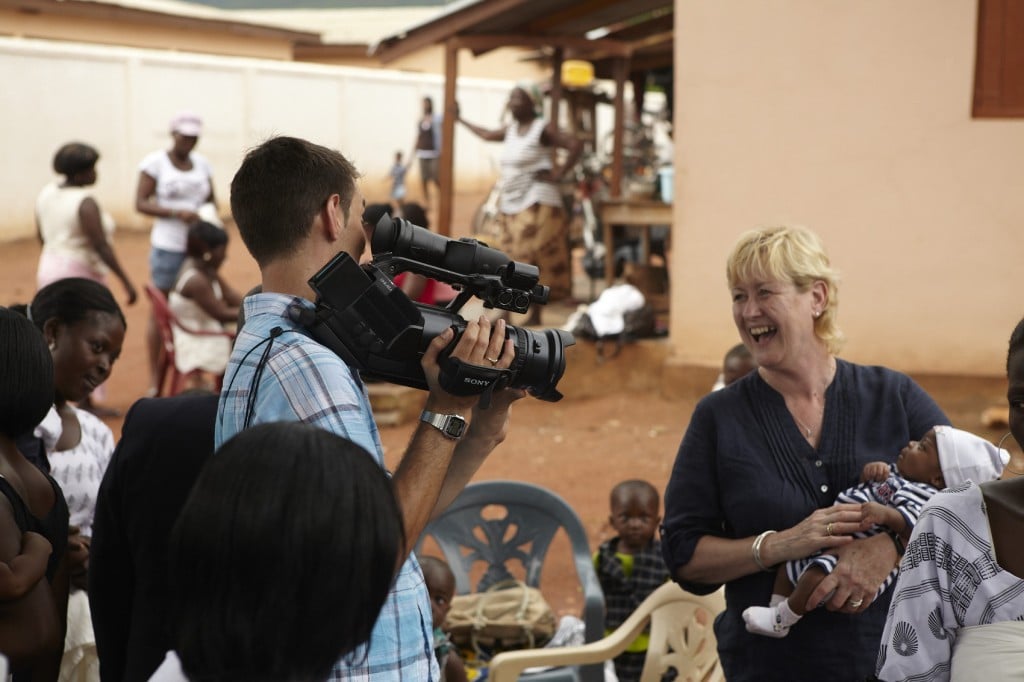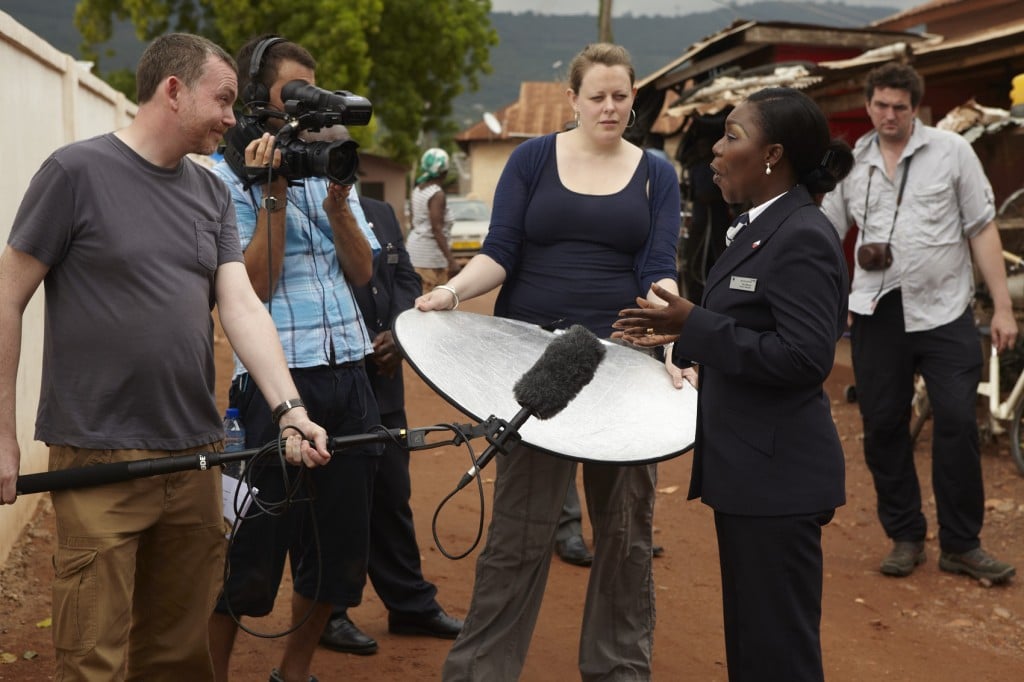 With thanks to Sam Spurgeon for the photos.
We know NGOs
One of our NGO clients told us that they appreciate our ability to…  
'leave light footprints on the ground'
We were thrilled with this feedback!
We know how to tell stories, capture stunning visuals and direct seemingly effortless sequences, but crucially we also add to your work, not hinder it.
Crucially, we understand the need to be culturally appropriate and are mindful of the work our clients do.
When we shoot 'in the field' we aim to contribute to your efforts and strengthen the relationships there, not to exhaust them.
We have filmed in urban and rural settings in Ghana, Nepal, Peru, Egypt, Cambodia and Uganda to name a few, and are very experienced at packing the right equipment to suit the job and the filming methods that work best in foreign cultures and climates.
In 2011 we gladly received CBC Media Awards for Best Newcomer and Best Production, and in 2012 for Best Documentary, all awarded for our overseas charity films.
Discover more about our Charity Video Production here.