COVID-19
3 Essential services supporting your communications in a crisis.
LIQUONA has launched a series of support packages, some of them produced at less than cost, designed to play our part in helping communicators efficiently and urgently update staff, suppliers and customers during the coronavirus crisis, as we all try to keep the show on the road.
Here is a little info on what we're doing to keep our productions safe:
1. Live Event Streaming
Don't cancel your event; stream it and make it slick.
A professional live broadcast that smoothly pulls together pre-recorded content, live panel discussions, themed graphics and Q&A, all anchored by a presenter in our Surrey studio.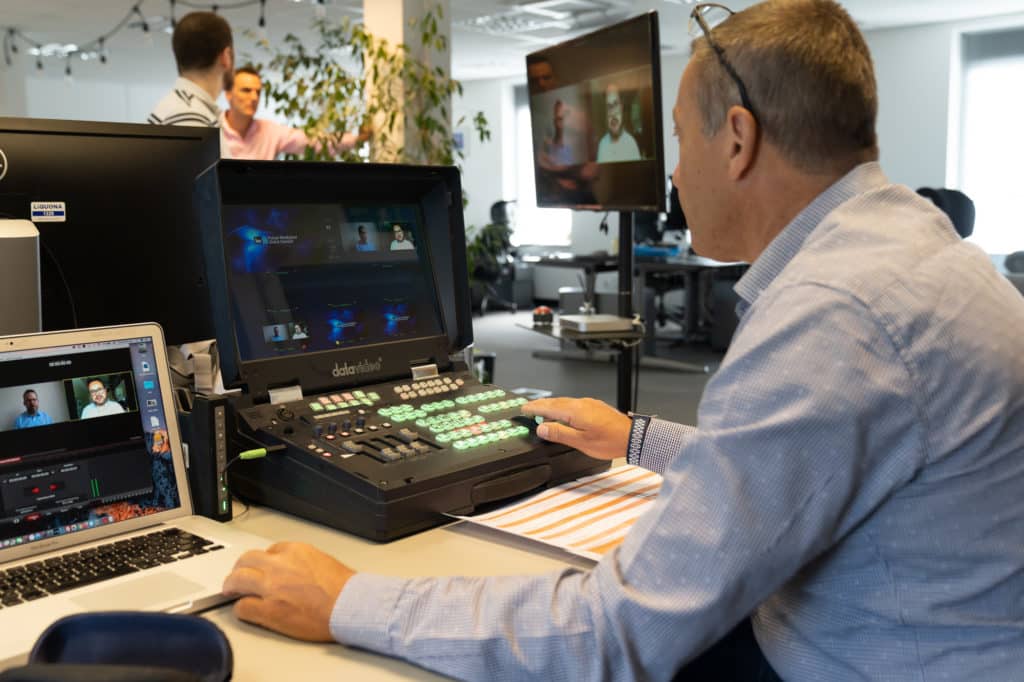 More info on event streaming here
Designed for economy at a difficult time, as every event is different, call 0207 7577473 to discuss your event requirements and get a quote.
---
2. COVID-19 Comms Kit
A selection of animated slides for use across your communications channels to update staff, customers, members and suppliers about how your organisation is managing the Coronavirus crisis. The slides will be branded for you, with messages tailored to your specific requirements. Low cost and turned around quickly. Animated slides are also supplied as static stills.
Your COVID Comms Kit is just £599 + VAT.
Call 0207 7577473 today!
---
3. Rapid Response
Our presenter-fronted Rapid Response service gives you a talking head communication piece within 24 hours, priced at £199+ VAT, you just need to:
Email your script of up to 5 minutes duration to rapid@liquona.com and call us to confirm the booking: 0207 7577473
Choose a male or female presenter (if you have a preference)
Specify a formal or informal tone and dress code
Supply any end-board or company branding that you require put at the beginning and end
Make payment. We'll then get cracking
If you request our express service for Rapid Response, we'll bust our buns to turn it around within 3 hours. Express service costs £498 +VAT.
---
Contact us using the 'Message Us' or 'Quote Enquiry' buttons below!