Drawing on our team's experience of producing BBC coverage at RHS Chelsea and Hampton Court flower shows, LIQUONA are delighted to offer set price film packages that make your show garden or stand look good enough to be on TV, and which allow the message of your garden to live on long after show week.

2014 Flower Show Film Packages
Grass Roots – £1975 + VAT
An attention grabbing montage of your garden, including the use of smooth 'tracking' shots, stylishly edited with copyright cleared music, your logo and on screen text if required.
Film duration is 1-2 minutes long. 1-man crew on garden for approx 2 hours.
Gilt – £2899 + VAT
Same package as Grass Roots, with the addition of an interview with the designer/ sponsor.
Film duration is up to 3 minutes long. 2-man crew on garden for approx 3 hours.
Showstopper – £4399 + VAT
Same as Gilt, with the addition of a presenter to 'walk and talk' the viewer through your garden.
Presenter led interview with your sponsor or designer, all mixed with stunning coverage of the garden.
Film duration is approx 3 minutes long. 3-man crew on garden for approx 3 hours.
All film packages are subject to RHS permissions and filming fees (approx. £100).

Example Videos
Gilt Example from 2012
Gilt Example from 2011
Our teams will work around you and will ensure minimum disturbance, we fully understand the importance of being aware of where feet, tripods and equipment are placed, especially prior to judging!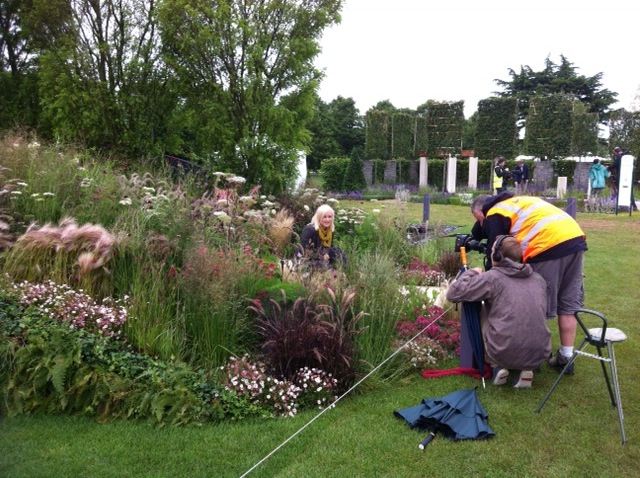 #rhshampton #rhschelsea #rhstattonpark

Hampton Court Flower Show Filming and Chelsea Flower Show video packages from LIQUONA