Product Video Production
---
Our product videos are a sophisticated way to showcase your goods. Consider Apple computers as an example: The beautifully shot video of the latest gleaming MacBook rotating on a platform makes your mouth water, while your hand reaches for your wallet. Or is that just me?
There is no reason why you can't use product videos too. We have made product video productions for many items, including laptops, awnings, chainsaws, golf items and many more.
Often it is possible to produce multiple product videos in one day filming. This makes the cost per video low, providing you with an excellent ROI. We understand how to make product videos that will showcase your product and get seen. We can even guarantee you viewers for your video. For more information on video seeding click here.
If you need hundreds of 10 second videos showcasing a new ball point pen - or one high end video about a new fashion line or race car, then LIQUONA are here to help!
Fill in our Quote Request Form for more information.
Behind the Scenes
---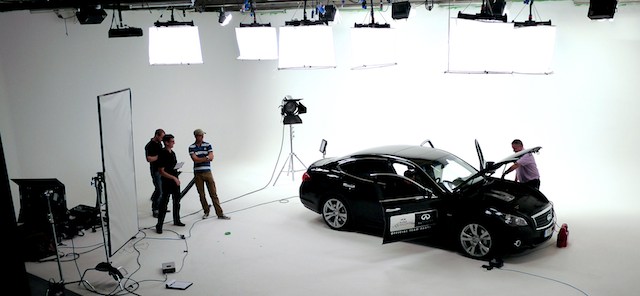 LIQUONA produced a short promotional product video for our premium range of Vizualogic In-Car Entertainment Systems. We were delighted at how easily they grasped the brief, developed a fast and accurate understanding of the product, and came up with a proposal that was exactly what we needed. The end result is a high quality film, produced quickly and for a competitive price, with very little intervention from us and with limited editing required.
You can read the full testimonial here.
Product video production services from LIQUONA