Property Video Tours for Estate Agents
Take your clients on a virtual property tour with our property video tour service.
Video tours are a powerful tool for both commercial and residential property advertising. They're the next best thing to a real-life viewing and complement the property's existing photos to help build engagement and interest amongst web visitors.
Are you an estate agent needing video tours to enhance your listings? Endlessly searching for property video tour companies? Well, you've found the right place! We understand that every estate agent is different, and so offer a range of bespoke property video packages which are tailored to your brand and your requirements.
Video tours help estate agents to to win back more time, as providing a video simply saves countless hours taken up in unnecessary viewings.  Virtual viewings are the perfect aid for attracting buyers from further afield and foreign investors.
Benefits
Build Trust
Increasingly, people buy from people who they trust. Pictures can often be misleading, so a video is one way to build credibility with your audience.
Show Off Your Property
Pictures only show half the story. With a video, you can show off your entire property to your audience, so they can see every detail.
Sell More Houses
Videos put buyers in the shoes of the owner. Video is the best way to communicate this feeling, as it's more immersive than imagery alone, and can move someone closer towards a sale.
24/7 Viewings
Videos mean less time spent on in-person viewings, as buyers can view videos around the clock. That's less time wasted for estate agents and sellers.
Different Types of Property Tour
Basic Walkthrough
Includes the LIQUONA 'fly through' to demonstrate the layout of the property, which gives the viewer a sense that they're really 'there'.  The camera operator will be on site for up to 60 minutes to create your property video tour. The crew always film as many rooms as they can in this time, prioritising the most important features.
Advanced Walkthrough
Includes the LIQUONA 'fly through' to demonstrate the layout of the property.  The camera operator will be on site for up to 1.5 hours to create our advanced property video tour. By being on site for longer the crew can film more rooms and craft shots in a more considered way.
360 Virtual Property Tour
Using our 360 camera we will produce a 360 'virtual reality' tour of the property. This can be viewed using a virtual reality headset, on social media platforms or on our own video platform. Our camera operator will be on site for up to 1.5 hours to create our 360 property tour.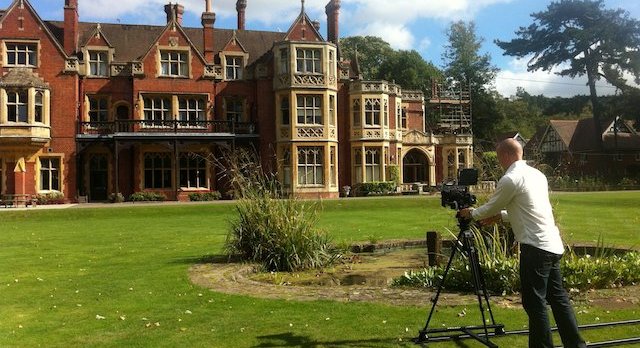 Why Liquona?
We're ROI Focused
Every video we make has a purpose: to bring you as much return on investment as possible. We specifically design your video to drive awareness, generate leads or bring in sales, depending on your goals.
We've Never Gone Over Budget
In our 10 years as a company, we've never gone over budget. As a result, you can trust that we'll can stick to a budget whilst delivering great results.
We're an Experienced Team
Our team is full of the UK's best video talent, who have worked in top profile organisations including the BBC. We've worked on every kind of project you can imagine, and we bring that experience to make every new video a success.
Sotherby's Property Video Tour by LIQUONA
We produced a 2 minute video with navigation through each featured room as well as the arrival vista. We can supply our films with online video hosting using our own platform if required. If you are catering for an overseas audience we can also create a video about the surrounding area and provide a foreign language translation. Find out more details on application.
Video Tour Pricing
Basic 'walkthrough' video tour  – £379* + VAT
Advanced 'walkthrough' virtual property tour – £549* + VAT
360 view 'walkthrough' virtual property tour – £569* + VAT
Optional video hosting  just £10 per video per month
*Direct travel costs e.g. mileage and parking will be passed on to the client. Costs indicated are achieved by filming multiple properties in one day. If less than 3 properties are filmed on any given filming day, a £200 booking fee will apply.
FREQUENTLY ASKED QUESTIONS
WHAT IS A VIDEO TOUR IN REAL ESTATE?
A video tour – in real estate specifically – takes viewers on a walkthrough of the property, where they can see each individual room as if they were visiting in person. They may also show viewers the outside of the property and surrounding areas. They may be accompanied by audio from an estate agent, who can explain more details about the property's history, amenities and features.
WHAT IS THE DIFFERENCE BETWEEN A VIDEO AND A 360 VIRTUAL TOUR?
A property video is usually a standard video that walks you through the premises on a set route, whereas a 360 virtual tour allows you to rotate and move around in any direction at your own pace.
DO VIRTUAL TOURS HELP SELL HOUSES?
Yes! Videos are an attractive way to make your property listings stand out. More people choose to engage with video online, so they're likely to draw people in. This often leads to more bookings and therefore sales.
Useful Links
Our team of experts are here to help you get the best sale possible. Check out the tv advert that we made for Curchods Prime Estate Agents here!
View our virtual reality production services.