BTS London Fashion Week

London Fashion Week is always an interesting event to film! Above is an image from one of the main shows, this shows the press area to the left, and the catwalk through the middle of the picture.

The kit includes 5 cameras, 2 mini cams, 2 vision mixers and lots of cables, oh and a car!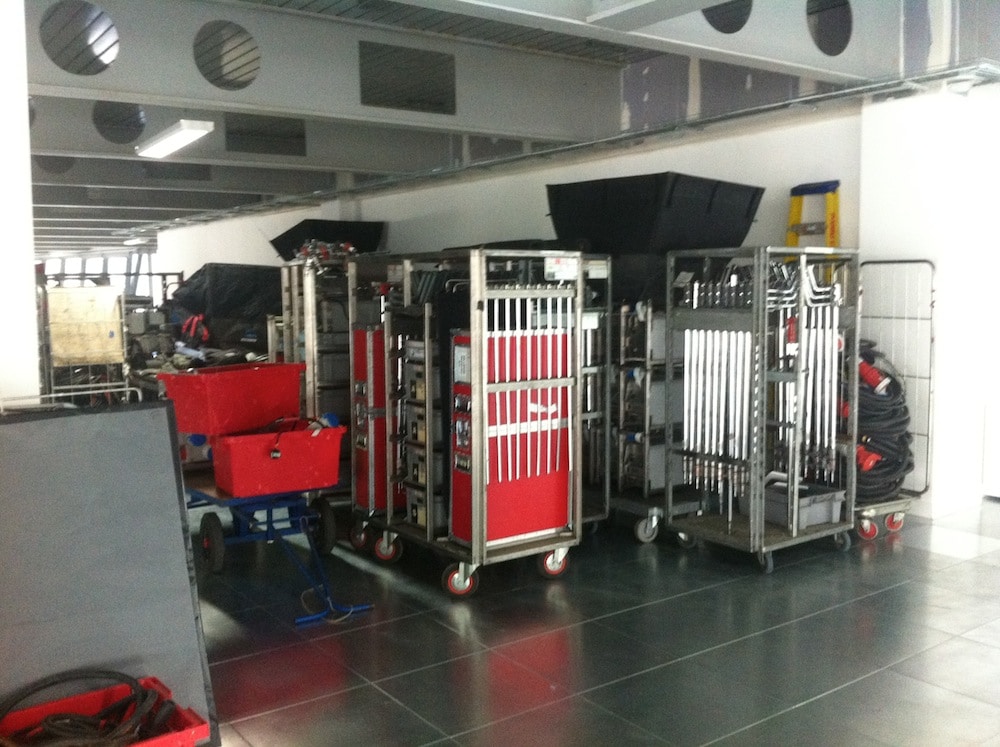 At least we don't have as much kit as the lighting guys above!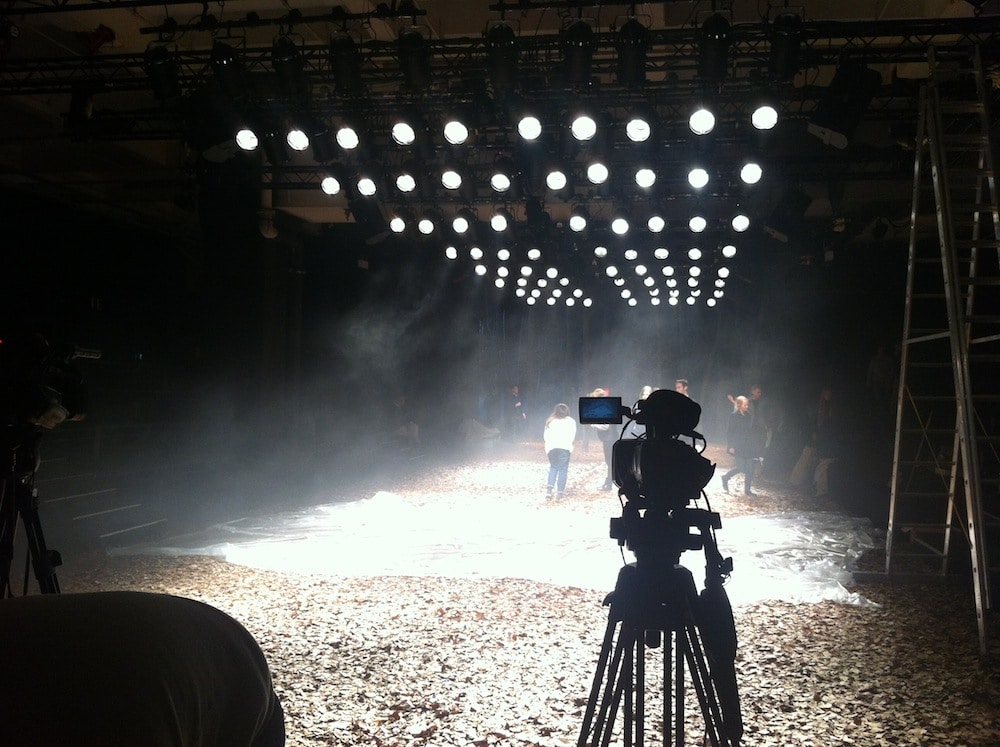 This is the view from the front of house before any of the press have arrived. A small area about the size of a tennis service box then has about 50 photographers and cameramen crammed in, it does get very cosy as you'll see in a minute…

Here we are rigging some minicams in a hut at the back end of the catwalk. There were two cameras in the hut with the cables leading out into the control room. To be honest this was the most difficult thing I've ever rigged, there was no working light, and holding an iPhone as a torch in your mouth gets a little uncomfortable after a while!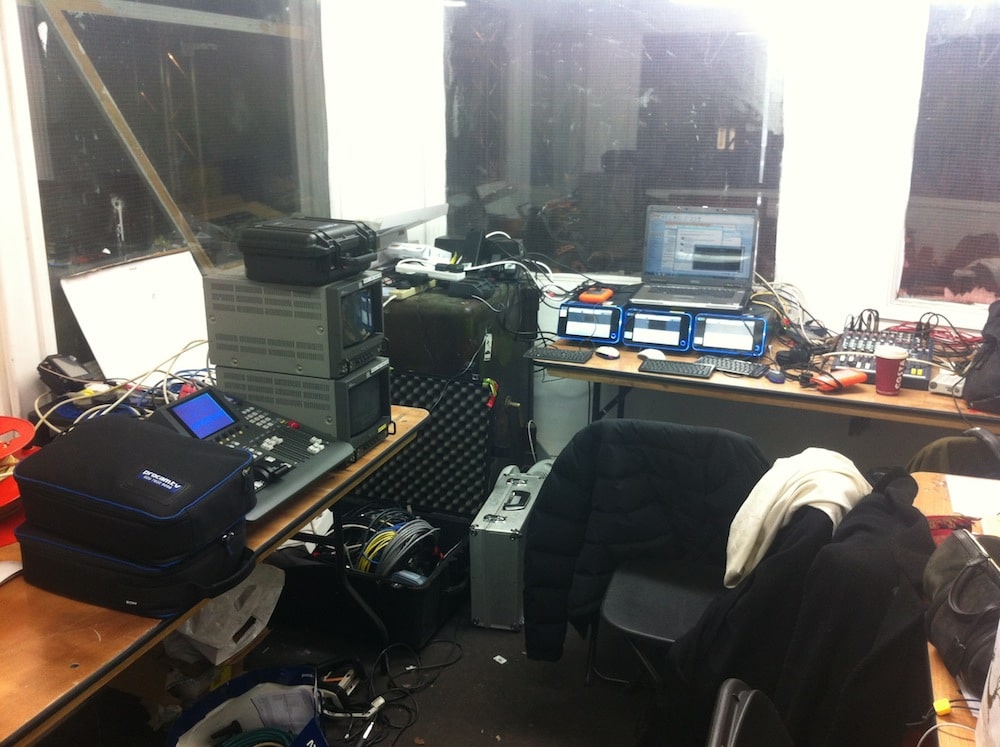 This is the control room for the first vision mixer (with the minicams) and the streaming link.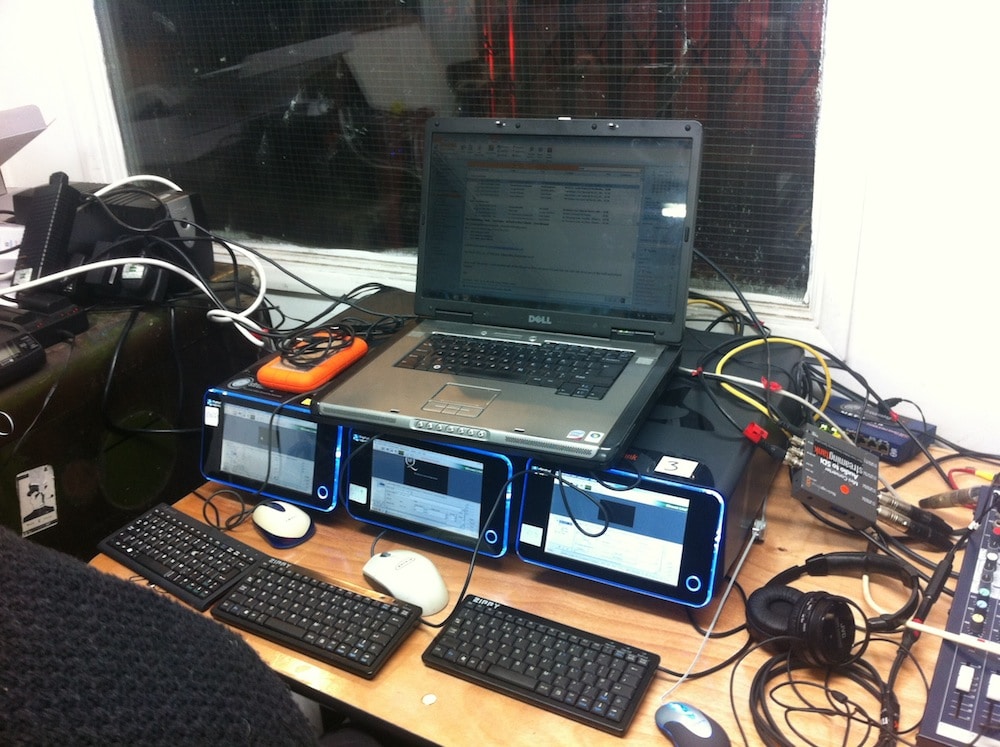 These clever bits of kit take the feed from the vision mixer, compress it into 3 different qualities and then stream the feed to hundreds of thousands of live viewers on FaceBook.

This is one of the press areas that gives an impression of the size. Note that this is an hour before the show starts, it gets much busier!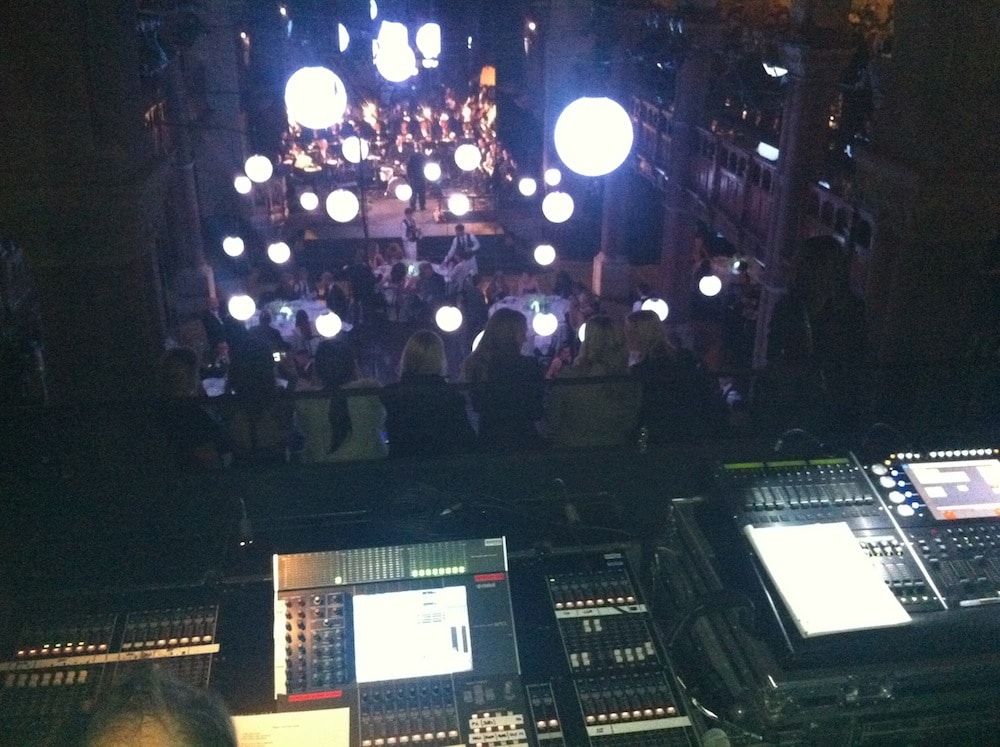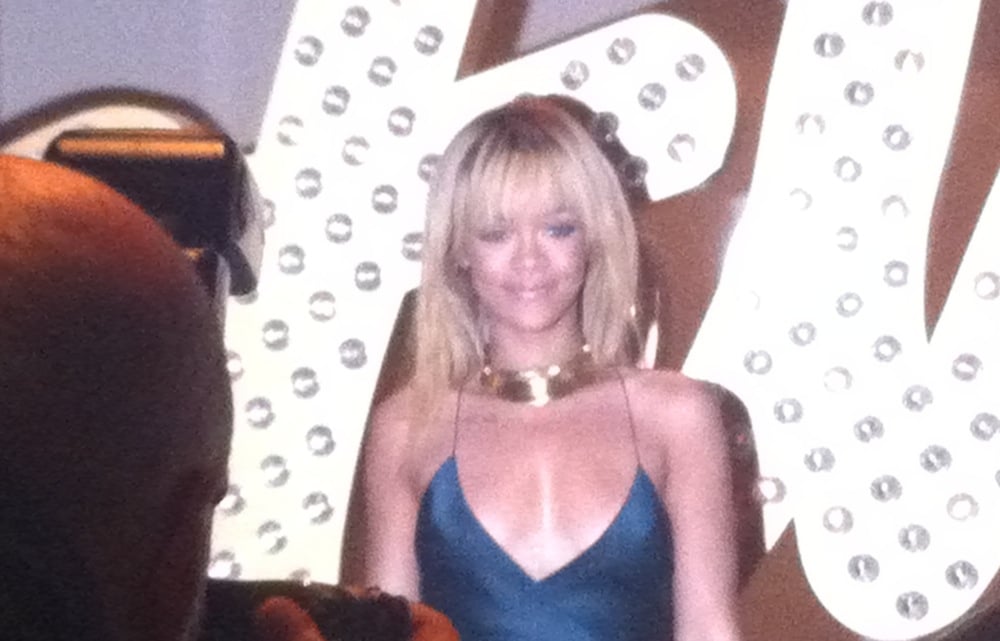 Bad photo – but this is a shot of one of the guests!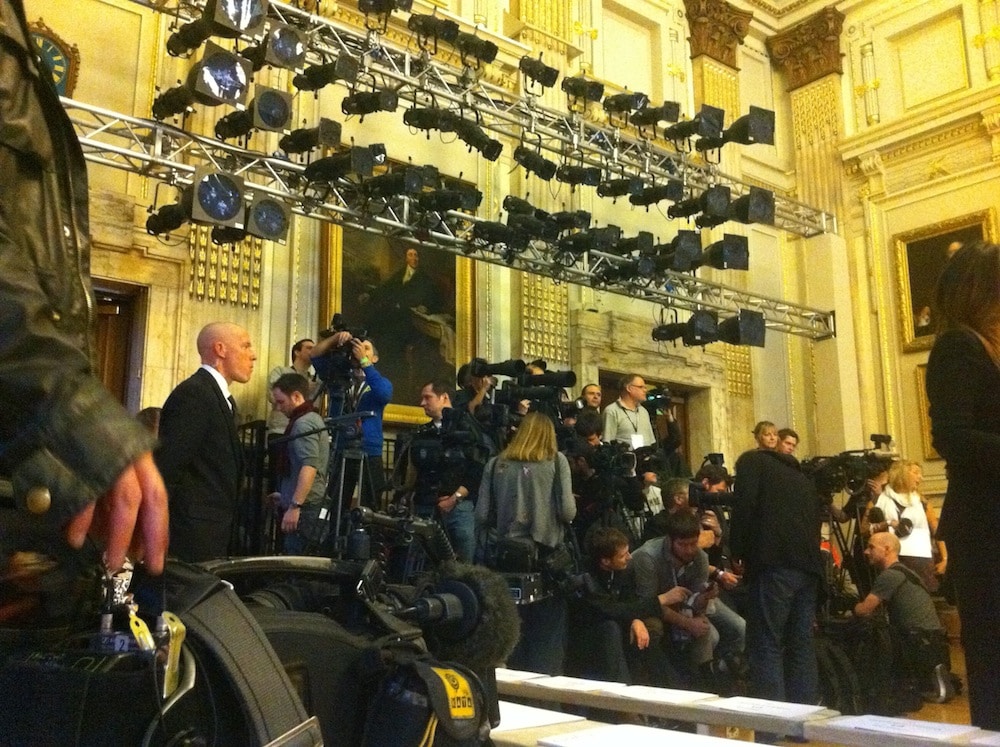 Another image of the press area and a couple of lights.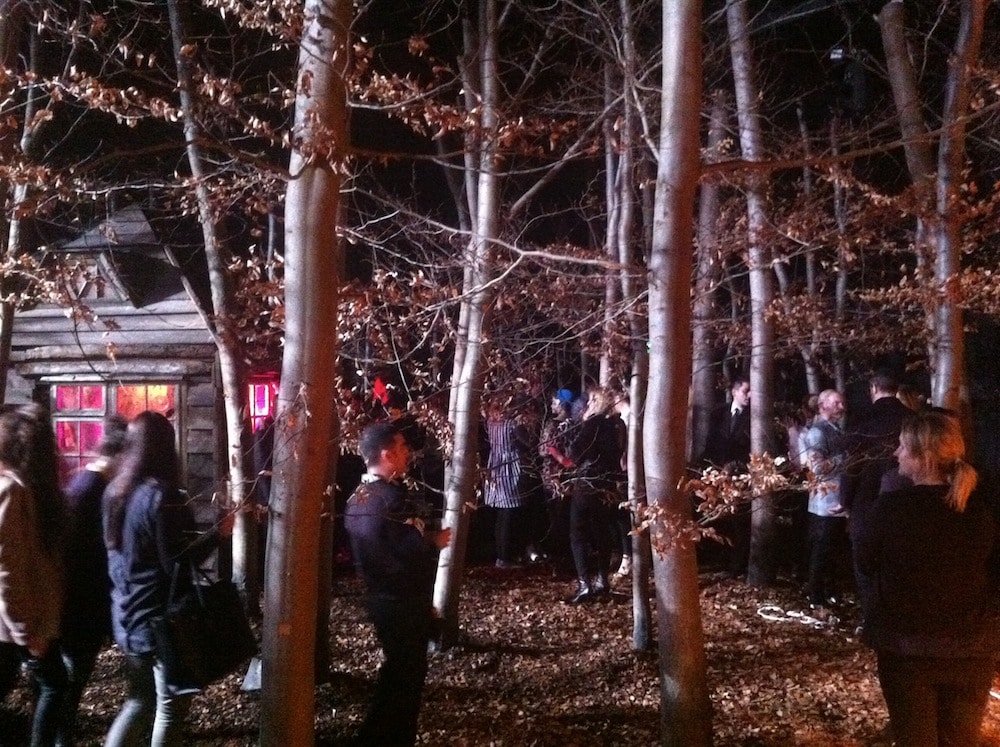 One of the shows had an indoor forest built just for the show, nice!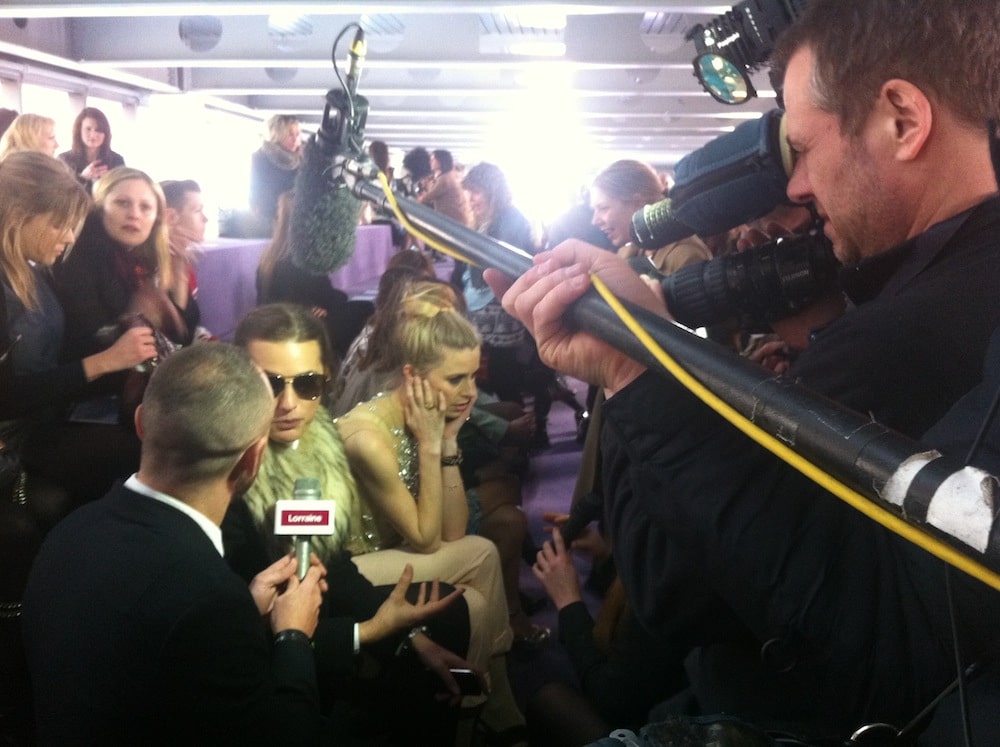 Then at the end of the day it's time for some interviews. Here are ITV filming the bits for the Lorraine show with Mark.