The GoPro Hero 3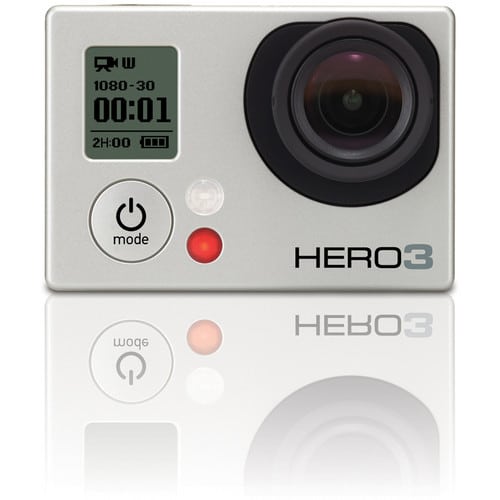 GoPro have released info on the next camera in the GoPro range. This new camera is higher resolution, slimmer, faster and has an LCD screen on the back.
Camera spec:
"The GoPro HERO3 Black edition offers a variety of video recording settings: 2.7k Cinema at 30fps, 4k Cinema at 12fps, 1440p at 48fps, 1080p HD at 30fps, 960p HD at 100fps, 720p HD at 120fps, and 480p at 240fps"
The GoPro cameras have taken the adventure video world by storm. All you have to do is watch the GoPro videos on YouTube to understand the application of the cameras!
What does this mean for the industry
The main thing that excites us about this new camera is the flurry of amazing videos that will put it through it's paces in the months after the release.
We occasionally use GoPros to get an angle in our films that you would not be able to get without having such a small / robust camera. So we will be joining the long list of people trying to get their hands on one!