Product Video Production
Here we are on set in Bath filming some product videos for T2 direct. This video can be viewed here.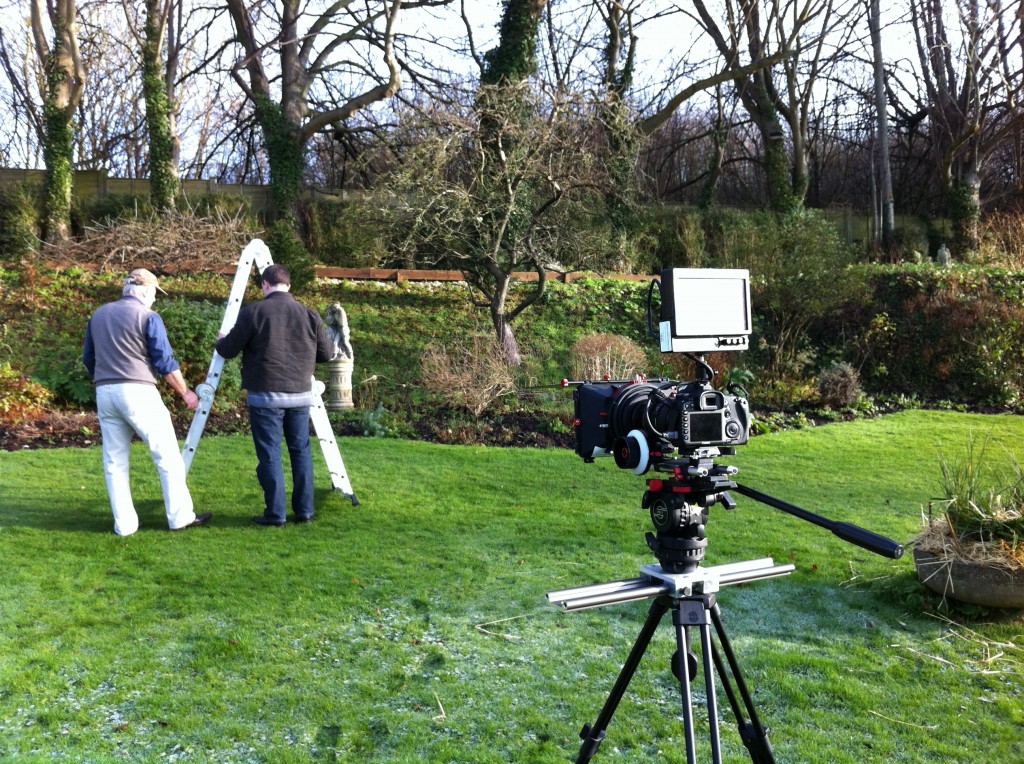 The Setup
Here we are shooting with the Canon 7D. We've found that the 7D, all things considered, for this application is better than the 5D. One of the main reasons for this is the HD monitoring via HDMI.
On top of the camera is a Marshal 7″ field monitor. Here we were using the 24-70mm Canon L lens and the Shoot 35 matte box and filters, filming with a polariser. As you can see there is frost on the ground, and we wanted to add vibrancy to the colours, so the polariser was perfect.
Under the camera is the amazing Glidetrack (click here for our Glidetrack review).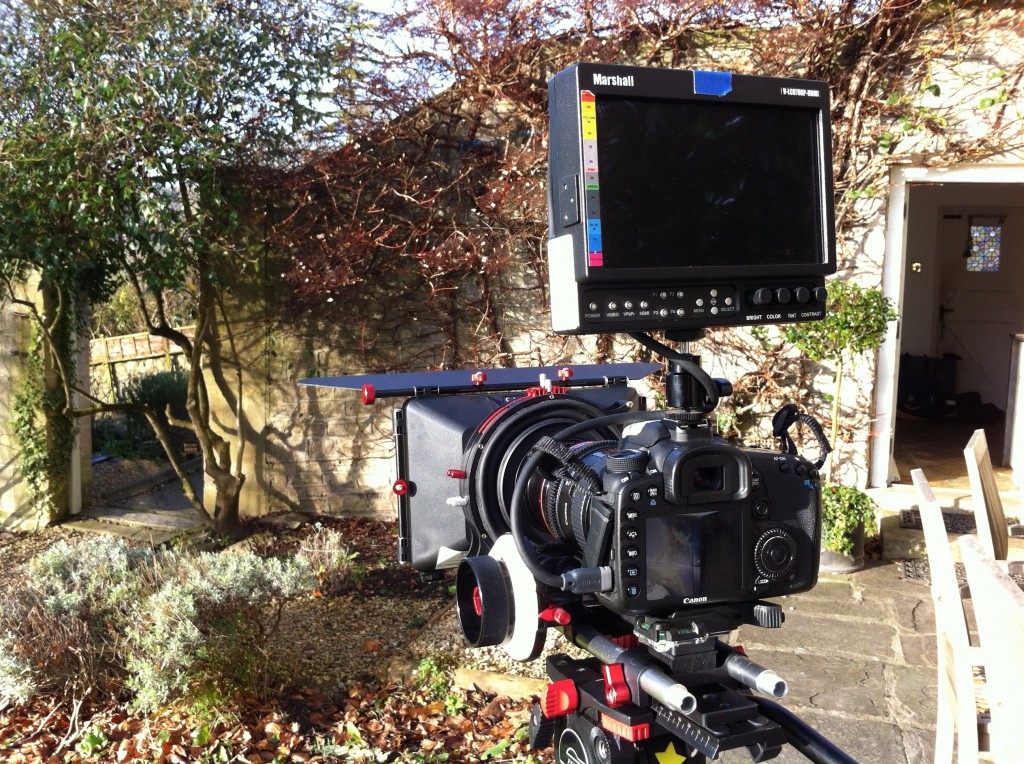 Here is a closer image of the camera setup. I can't sing the praises of Shoot 35 highly enough. Everything we own from them is of excellent quality, and a joy to work with.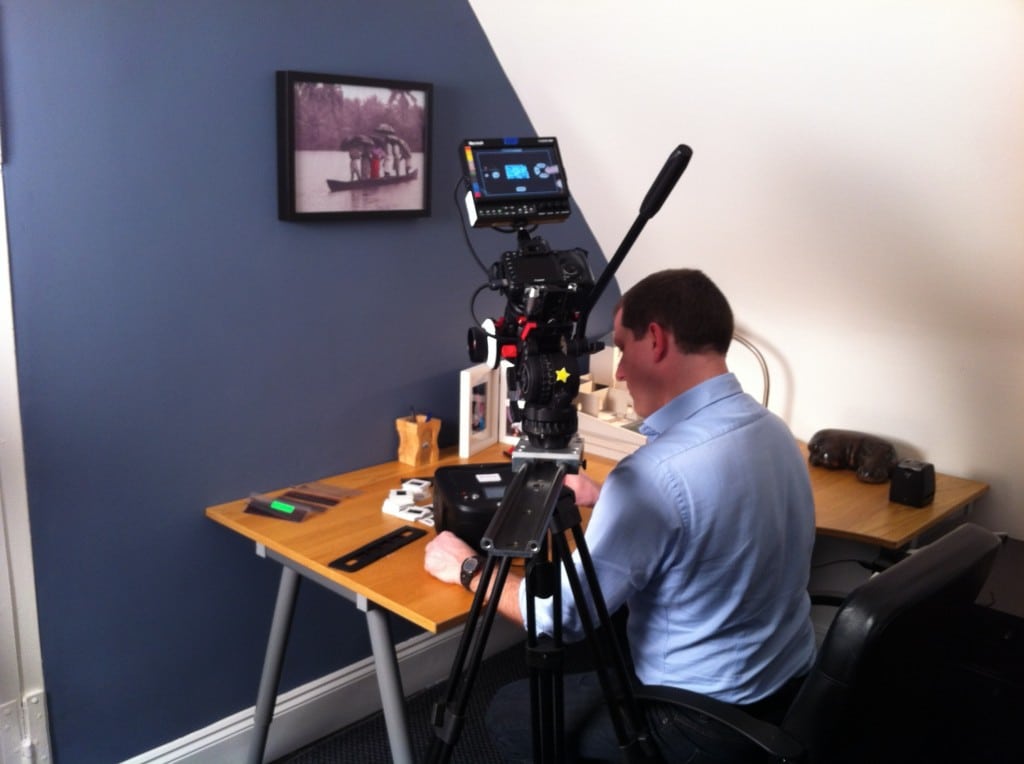 Filming Inside…
After filming the ladder we moved inside to shoot a video with a photo scanner.
One thing I love about this setup, is that it is easy to move around and very lightweight. Once the lights were setup, the camera setup largely stays the same.
More behind the scenes blogs to follow!