It is important not to undervalue the pre-production stage of any video production. With the right planning and scheduling it is possible to get much more work done, and to a higher standard. This not only applies to location filming, but also to post-production.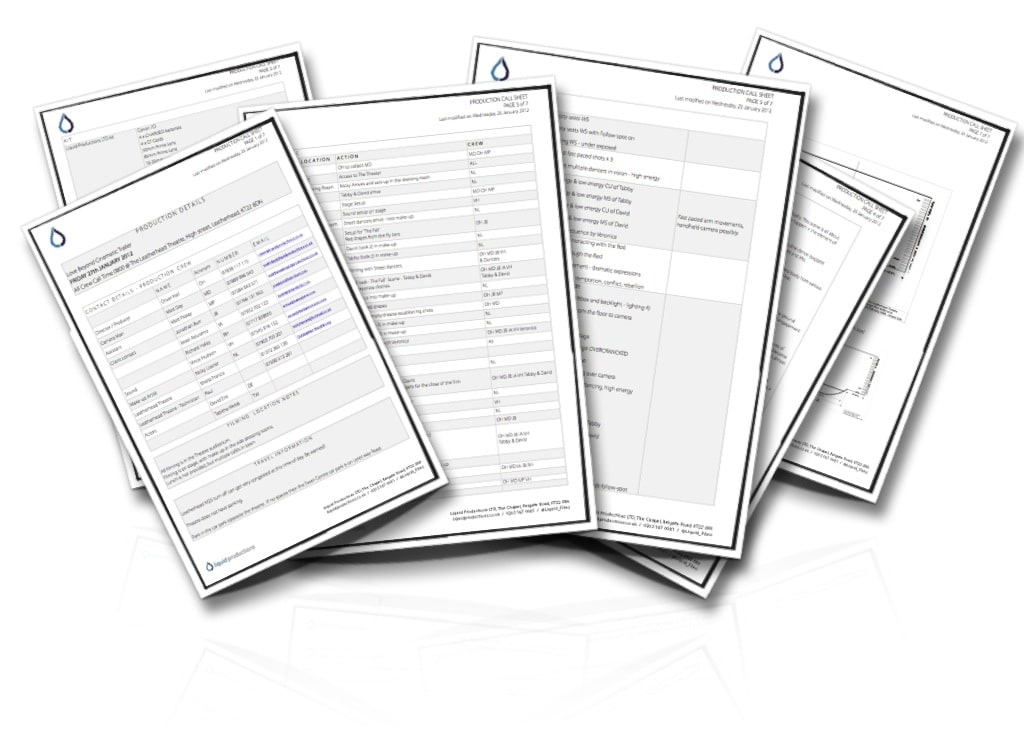 On a recent production the 'call sheet' was over 12 pages in length. Although this took hours to put together it pays off on the day. The 'call sheet' tells each crew member exactly where to be and when they need to be there.
Back in the days of being a freelancer I worked on one too many video productions without proper planning. It's all too common for crew to have no idea of what is happening and when. All this means is that the producer has saved time before, and the final video production will suffer.
This is why any video production project that we undertake, will have pre-production scheduled into the production plan, and on the estimate. It is exactly the same with Motion Graphics projects too. Often the art worker, the director and the animator have to collectively work together around one another. With the right planning this process is significantly more efficient.