BPA's Second Film with Liquona
After our 3rd UK lockdown and what felt like a long cold winter, and when the British Parking Association briefed us to launch their new community scheme that encourages more walking and cycling… it was a lovely launch into spring! 
A government supported initiative, Park Active is the BPA's latest project designed to enable more active travel options by encouraging people to park, then walk or cycle to their destination. 
Park Active
Having worked with the BPA on previous projects, it was great to be working with the team again, so of course we were delighted to work on the animation for their new initiative.
Park Active aims to help build healthier communities for all, while still supporting towns and cities and tackling the environmental impact of driving by reducing congestion, pollution, and freeing up space for pedestrians, and blue badge holders.
The focus of our brief was to help build greater awareness of Park Active within the parking sector to encourage them to join the Park Active community as a destination hub to enable active travel (walking and cycling) as the onward journey.
As the scheme concept was already set, our role was to bring it all to life through an engaging, fresh, colourful animation! 
In its early stages of a new brand, the BPA were happy for us to build upon the existing Park Active brand style to develop it further and create an eye catching animation.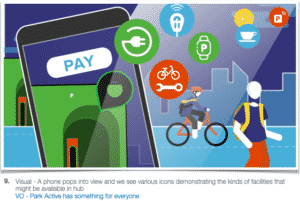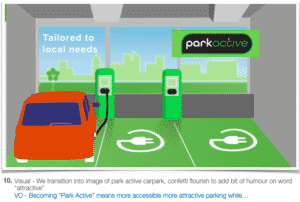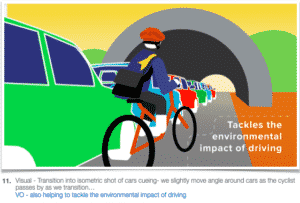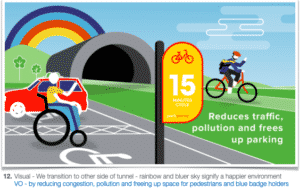 From designs to storyboard to delivery, we are really happy with the results, as were the BPA! 
Park Active has now launched and we really hope communities embrace the new inspiring initiative and change the way they travel. 
To find out more about Park Active check out the website.