Produced for the charity Tearfund, this animation spearheads their 2014 harvest campaign '#NoChildTaken'.
With a subject of child trafficking, there were a few considerations to navigate during preproduction.
Based on our experience of filming in different cultures, traditional video was ruled out at an early stage. It was felt that it would be too traumatic for young individuals to talk about their experiences of sexual exploitation. We were also concerned that the experience of being interviewed about events could leave young contributors requiring support after the team left.
We therefore settled on animation as a way to show the big picture of child trafficking, through a 'generic case study', telling a story that is common to many children that Tearfund know about.
Behind the Scenes Film
As the story is all about what might happen, we were able to take our character 'Nang' to the very brink of being trafficked in order to show the danger. However we also wanted to show that Tearfund's work really is making a difference on the ground and so the animation mixes through to real video, connecting the big picture with real lives.
An added challenge for the project was that the intended audience is primarily church members, meaning the film needed to appeal to all generations including children and the elderly. The film therefore had to work on several levels to explain the danger, endear the audience to both the character and the work and yet not to offend or traumatise anyone.
"Liquona always deliver on time and to budget. They came up with brilliant creative solutions for our latest fundraising campaign on the theme of child sex trafficking. They delivered an animated film and real life film suitable for different target audiences, making the whole production process transparent and straight forward. We are extremely pleased with the outcome."
Fiona H. Project Manager, Tearfund
Please do support Tearfund's campaign; you can keep updated by searching #nochildtaken and see the film at #BCDO Big Church Day Out.
---
Some of the production team out and about in the villages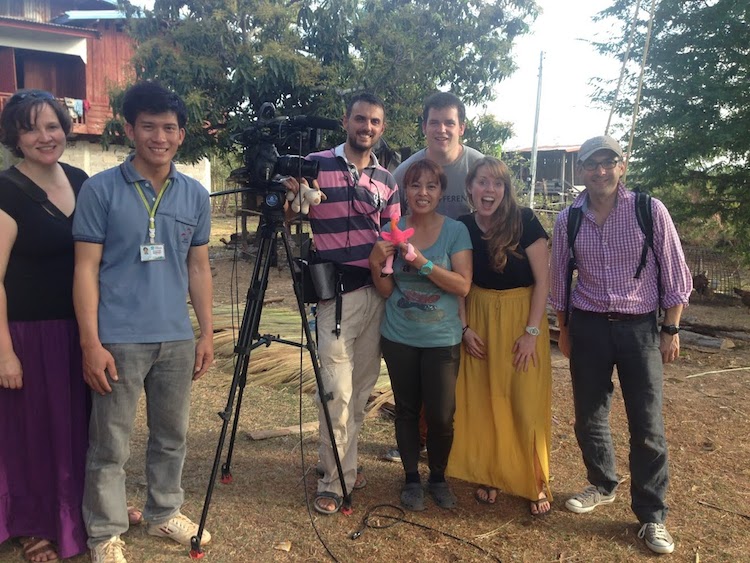 ---
Shooting the payoff on one of our Canon C300's, a 24-70mm lens, reflector for some 'bounce' and fruit pastilles for 'kick'.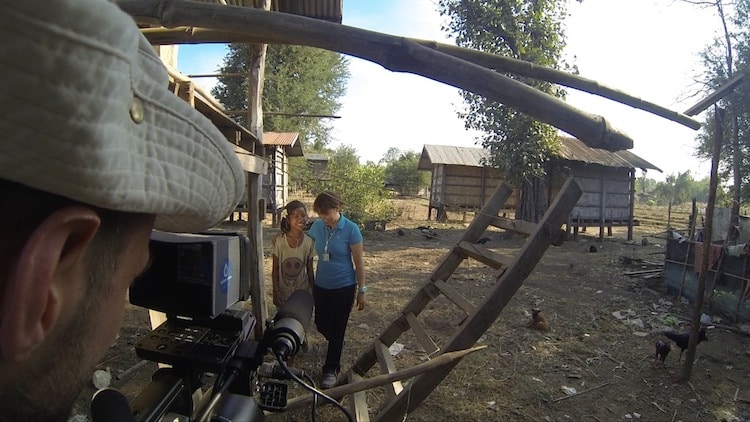 ---
Our BAFTA short-listed film director Matt trying to drum up support for a musical he plans to make called Laos Miserables...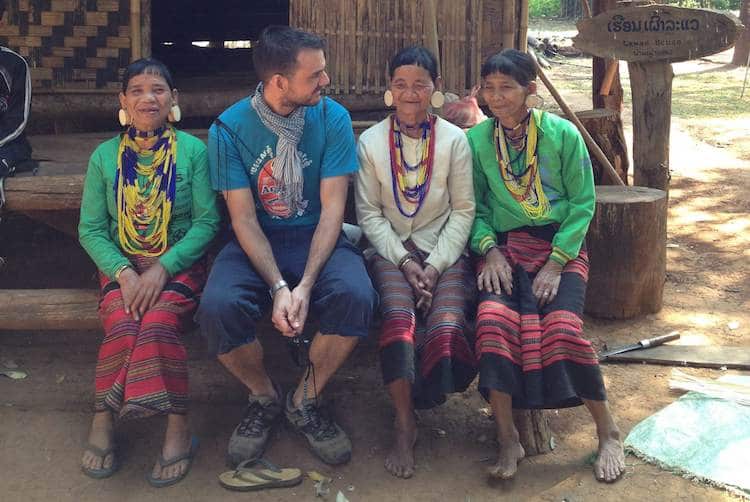 See more behind the scenes photo from Laos on our Facebook page.
Watch more of our Behind the Scenes videos here.