The importance of commissioning a Membership Film
If you are handling the communications for a membership organisation you will know how vital it is to have a strong engagement and sense of trust between your members and your organisation.
It can be surprising how little members, or potential members, know about what you do and the value of what you offer. Misconceptions can run unchecked.
Who are the BVA?
The British Veterinary Association, the BVA, is the representative body for the UK veterinary profession.
Our film for the BVA aims to encourage new members to join the organisation and to educate current members about the benefits. This video was filmed over two days and is a great example of a 'vision' film that offered exceptional value. This live action video can also be seen as a silver bullet, or homepage film.
Creating engaging content for the BVA
Our film features four perspectives on the BVA: two from members and two from staff. Now we know that not everyone is comfortable being filmed, but we always work to keep our contributors at ease. We believe we can get the best possible performance from them so that a very human and authentic film is produced. Why is this important? Because we need to build trust in the viewer, especially when creating content for the membership sector.
We don't just create live action videos, we also produce other creative content to support your communications campaigns. You can find our leaflet animation, viewable here.
What did the client say?
Our member services group love the video!! Thanks so much. 
We absolutely love it. - Zoe Davies - Membership - BVA
A look behind the scenes
Filming on location at a farm, we had a fantastic day. The smell on the other hand...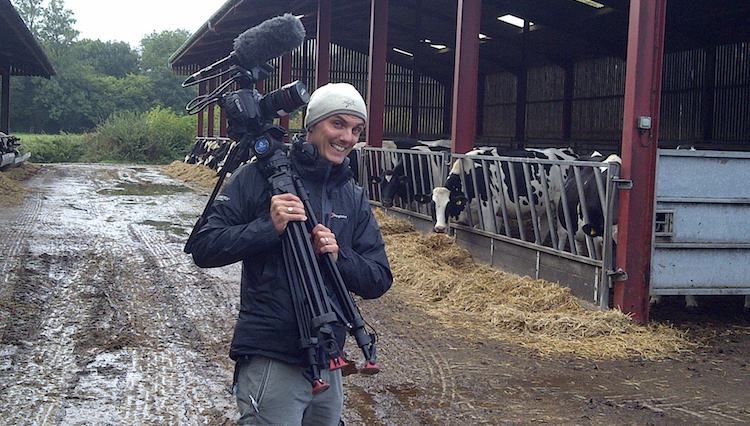 video production / charity video / filming / video editing
To see another example of a film we produced for a membership organisation view this one for the AOP.